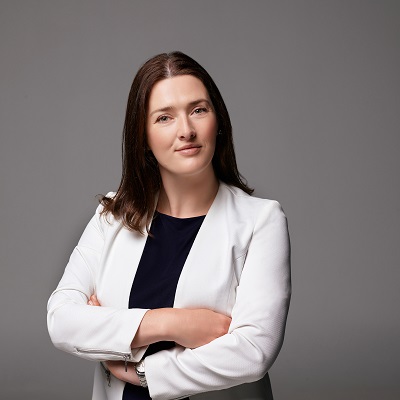 BTC Markets first Australian crypto exchange to successfully go through the full AFSL application process via sister company, BTCM Payments
BTC Markets has today announced that its sister company, BTCM Payments has been issued with an Australian Financial Services Licence (AFSL). As part of the licence, BTC Markets has been appointed as an authorised representative.
BTC Markets has been leading the regulatory charge, engaging in robust and productive discussions with the Australian Securities and Investments Commission, to best position BTCM Payments to go through the full AFSL application process and be granted with an AFSL.
The AFSL is currently focused on non-cash payment products and general advice, however additional variations may be made to the licence over time. This will enable BTC Markets to further bridge the crypto and traditional finance gap and offer new and innovative products to its customers.
BTC Markets CEO Caroline Bowler (pictured) said, "We are incredibly pleased and proud to be the first crypto exchange in Australia to go through a full AFSL application process via our sister company, BTCM Payments. This follows nearly 18 months of engagement with ASIC.
"Our preference has always been to own our own AFSL rather than buying an existing one from a licence holder. We're now the masters of our own destiny – we have a clean slate and full control over the AFSL. It also readies our organisation for impending Australian regulation which we will welcome in due course. Our AFSL will sit alongside our ISO certification and work for SOC 2 compliance."
This is BTC Markets' fourth strategic announcement in the last twelve months. Following partnership announcements with Volt Bank in September 2021 – allowing customers to access their unique banking-as-a-service (BaaS) platform; a trading arrangement with online broker SelfWealth in February this year; and most recently a deal with Mastercard in March.
The crypto exchange has also successfully obtained professional indemnity insurance, which to date has proved challenging for businesses operating in the cryptocurrency market in Australia.
"We have really seen over the past twelve months the cryptocurrency landscape in Australia grow and evolve and we are now, more than ever, committed to ensuring that we stay at the forefront of the industry."
"From BTC Markets' point of view, it's about understanding the needs of our Australian consumers seeking to access crypto safely and securely," Ms Bowler added.
"From an industry perspective, we're seeking to demonstrate how crypto can sit alongside traditional finance to seamlessly work together in a financially inclusive future," she concluded.