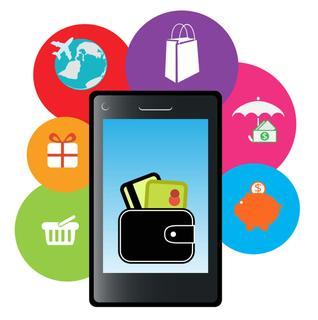 What is a Digital Wallet?
A digital wallets is a digital version of your financial accounts made easily accessible via computer, smartphone or smart device, that ultimately eliminates much of the need to carry around an actual wallet.
Apple Pay, Google Pay and Samsung Pay are probably three of the most popular digital wallets, but there are quite a few others. Another popular digital wallet is PayPal, which allows you to easily send money to retailers and friends.
How Digital Wallets work
To get started with a digital wallet, first decide which one you want to use, a decision that is often influenced by the mobile operating system you already use. For instance, if you are an iPhone or Apple Watch user then you will probably lean towards Apple Pay, whereas Android users will lean towards Google Pay or Samsung Pay.
You can also choose to use one or multiple digital wallets, like Apple Pay and PayPal, depending on your needs.
If you want to utilise a digital wallet, you'll need to enter your card information into the app or site of your choice. Your information will then be encrypted and you will only be able to use the wallet when you unlock your device and authorize the wallet's use.
To make a mobile payment, you simply have to authorise the digital wallet and hold it close enough to the card reader so that your information can be transmitted.
What else can Digital Wallets do?
Not only are digital wallets great for simplifying payments, they are also a great place to keep other important documents organised and easily accessible.
Digital Wallet examples
Here are just some of the examples that can be stored in a digital wallet:
Credit or debit cards
Boarding passes
Hotel reservations
Concert tickets
Gift cards
Coupons
Loyalty rewards cards
Many companies also offer their own digital wallets that also offer loyalty programs. Some companies incentivise customers to use the app by rewarding them with points that can be redeemed for free items and other rewards.
Are Digital Wallets safe?
A common hesitation with digital wallets is the concern over safety and security. What happens if your phone gets stolen? Can hackers easily steal your information? Will you be putting your finances at risk?
The answer is no. Digital wallets are actually more secure than physical cards, because mobile payments are heavily encrypted and tokenized, meaning that none of your actual card or account numbers are stored within the digital wallet.
But how does that work?
When you add your personal information into a digital wallet, that data is then converted into a unique code via encryption that can only be accessed by authorised entities. Digital wallets go a step further by also adding in tokenization, which takes that sensitive encrypted data and replaces it with a non-sensitive digital equivalent known as a token. These unique tokens are randomly generated every time a user makes a payment and only the merchant's payment gateway can match this token to accept the payment.
Ultimately, your information is useless and unreadable to fraudsters when encryption and tokenization are used together.
Not only is your information more secure thanks to that technology, but also through user verification. This added layer of security is usually done by fingerprint, facial recognition or PIN.