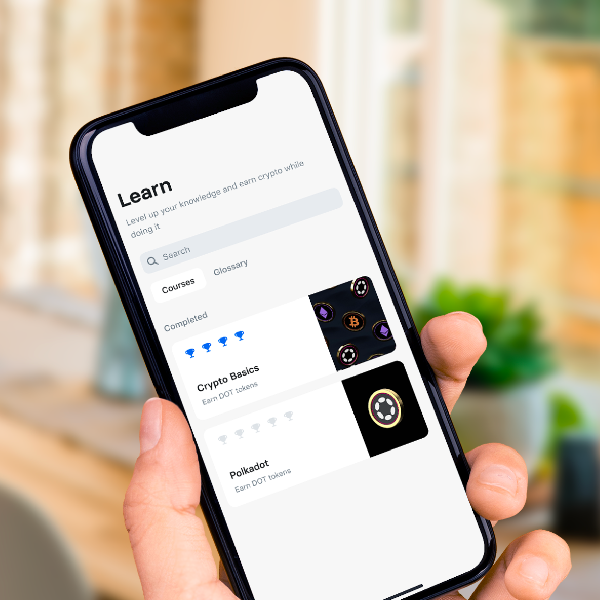 Empowerment through Education: Revolut rewards its Australian customers with up to $50 for upskilling in crypto
Revolut, the global financial superapp with more than 30 million customers worldwide, has today announced its next evolution towards driving financial literacy with the launch of a new initiative that will reward its Australian customers for enhancing their knowledge on cryptocurrencies. In celebration of the one year anniversary of its 'Learn and Earn' platform, Revolut will provide up to A$50* worth of crypto to those who complete six free in-app educational crypto courses from the 4th of September till the 4th of October.
Since launching 'Learn and Earn' in 2022, Revolut has helped almost 10,000 Australians advance their knowledge in cryptocurrencies including DOT, 1inch, AVAX, and NEAR. The curated courses take on average less than five minutes each to complete and educate customers on the fundamentals of crypto in a digestible way, followed by quizzes to test their knowledge. Unlike other resources, Revolut's content breaks down traditionally complex crypto terminology, provides information on how to buy and trade the digital currencies using the Revolut app and explains the benefits and risks associated with these financial assets. On completion, participants can gain understanding of the existing and future use cases of cryptocurrencies and are rewarded.
Revolut's Head of Growth in Australia, Charlie Short said, "The impressive growth our Learn and Earn platform in Australia has seen shows just how much people want to learn and improve in this area. We're really excited to not only offer educational resources to everyday Australians but also reward them for taking the initiative to expand their financial know-how. We're breaking down the complex world of cryptocurrencies and blockchain technologies, and shining a light on both the good stuff and the risks of trading. Our goal at Revolut is to make money matters easy to grasp for people, and to give them the confidence to take charge of their financial lives."
There are several ways to buy and sell crypto on Revolut. Customers can set up a stop or limit order so they don't have to time the market, or use the Recurring Buy feature to average out volatility. Customers can also round up any spare change in a cryptocurrency of their choice. Customers can now invest in more than 110 cryptocurrencies on Revolut.
In pursuit of being the safest place to trade, use and learn about crypto, Revolut makes it clear to customers that crypto tokens are volatile assets and prices can go down. Revolut believes in widening access to crypto and also recognises that it may not be appropriate for everyone, so the company encourages its customers to consider their own circumstances and do their own research before buying or selling.
Revolut's dynamic 'Learn and Earn' platform is a demonstration of the company's commitment to advancing financial literacy in everyday people. Through rewarding customers financially and educationally for their participation in this space, Revolut hopes to foster a deeper understanding of, and increased access to, alternative digital asset classes.
For more information on Revolut's Learn and Earn platform and the campaign including T&Cs, please visit the website.
---
* Offer only available to those who have not used the feature before