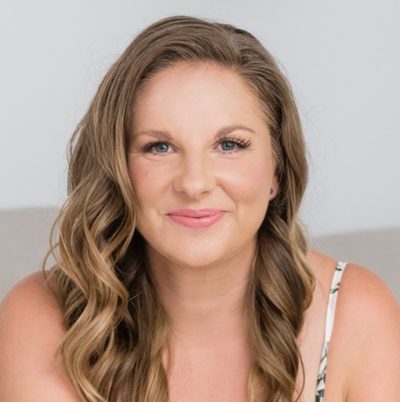 Danielle Marie leads the charge for women in blockchain education
Danielle Marie carved a path into uncharted territory, becoming Australia's first woman to complete both the Diploma and Advanced Diploma of Applied Blockchain.
Now, Danielle is not merely breaking barriers; she's forging pathways for others in her role as a TAFE Queensland educator.
"To know I was the first woman to complete the diplomas felt like I was breaking through a glass ceiling, and it motivated me to continue pushing the boundaries of what's possible in the tech world," said Danielle.
Being a woman in a male-dominated industry has had its challenges, but Danielle has unwavering determination to dismantle gender barriers so other women can thrive in the industry.
"I am motivated to break down walls and empower other women to enter and thrive in tech. It's a journey that I'm deeply committed to, and I've seen significant progress in recent years," she said.
With a former career is hospitality, Danielle's job as a blockchain educator brings her immense joy and fulfillment as she takes pride in guiding individuals from various walks of life. "As a career changer myself I know how challenging it can be to make that step, so to be part of someone's journey as they come from non-technical fields and transform to proficient blockchain professionals is incredibly satisfying," said Danielle.
"It is also a testament to the inclusive nature of education at TAFE Queensland, where anyone, regardless of their prior knowledge, can find a place to thrive."
Danielle's passion for blockchain extends beyond the classroom. She founded a non-profit organisation called 'All Things Blockchain', which has grown to include over 2300 members.
Through this initiative, she hosts free educational meetups every month, providing a platform for blockchain enthusiasts and professionals to come together, learn, and share their knowledge.
"As an educator, this has been particularly rewarding, as it complements my role in the classroom. It not only allows me to nurture aspiring blockchain professionals but also contributes to the broader goal of promoting inclusivity in the digital economy," she said.
TAFE Queensland Gold Coast General Manager, Karen Dickinson, said Danielle is not just teaching blockchain; she's transforming lives and propelling the blockchain ecosystem forward.
"Danielle played a pivotal role in developing comprehensive blockchain curricular and expanding educational programs on a national scale, contributing to the growth and maturation of the blockchain industry in Australia," said Ms Dickinson.
"She is an exceptional asset to TAFE Queensland, and her leadership is instrumental in propelling our organisation into the forefront of blockchain education and technology-driven inclusivity."
For Danielle, her role at TAFE Queensland is deeply meaningful to her.
"Knowing that I play a pivotal role in contributing to my students personal and professional success, as well as fostering the growth of the blockchain industry as a whole, fills me with a deep sense of purpose and satisfaction," she said.
And to all the women and career changers considering studying blockchain, Danielle said to embrace the challenge.
"It's in the pursuit of the unknown that we discover our true potential. Blockchain is a space of endless possibilities, and with dedication, anyone can excel. Don't be daunted by its complexities; be empowered by the endless opportunities it offers. You have the ability to shape the future of technology, and I'm here to support and guide you on that transformative journey."