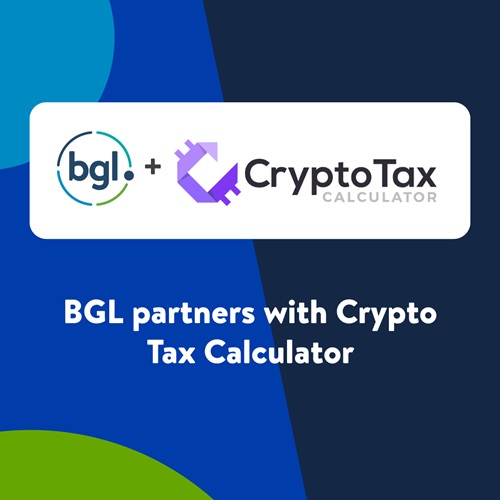 BGL partners with Crypto Tax Calculator
BGL Corporate Solutions (BGL), Australia's leading provider of company compliance, self-managed superannuation fund (SMSF), investment management and AI-powered paper-to-data solutions, has announced its partnership with Crypto Tax Calculator to simplify cryptocurrency transaction data processing for SMSFs.
"We are excited to announce our partnership with Crypto Tax Calculator," said BGL's Managing Director Ron Lesh. "This integration will help BGL Simple Fund 360 clients identify, track and organise their client's crypto activity across hundreds of exchanges and blockchains with ease and accuracy."
Crypto Tax Calculator is an Australian-made cryptocurrency tax software provider with full support for the unique ATO reporting requirements. This includes Australian-specific rules around personal use, mining, staking and airdrops. Aymon Holth, Product Manager at Crypto Tax Calculator, said: "We're excited to partner with BGL to simplify the management of SMSFs. Crypto SMSFs combine the best of both worlds, enabling people to benefit from traditional asset classes and the rapidly evolving digital asset landscape, but they pose unique challenges. With our BGL integration, clients can look forward to effortless data export, precise SMSF reporting and time-saving automation."
Jeevan Tokhi, Head of Simple Fund 360 at BGL, said: "This data feed allows BGL clients to easily import their clients' crypto transaction data from any digital currency exchange into Crypto Tax Calculator and then Simple Fund 360. From here, our AI powered Smart Matching technology will automatically allocate the transactions. It makes calculating CGT and reporting on cryptocurrency portfolios a breeze for practitioners."
BGL's free and open API is used extensively across the industry with 350+ data feed and integration partners in the BGL Ecosystem, delivering a holistic experience to BGL clients.